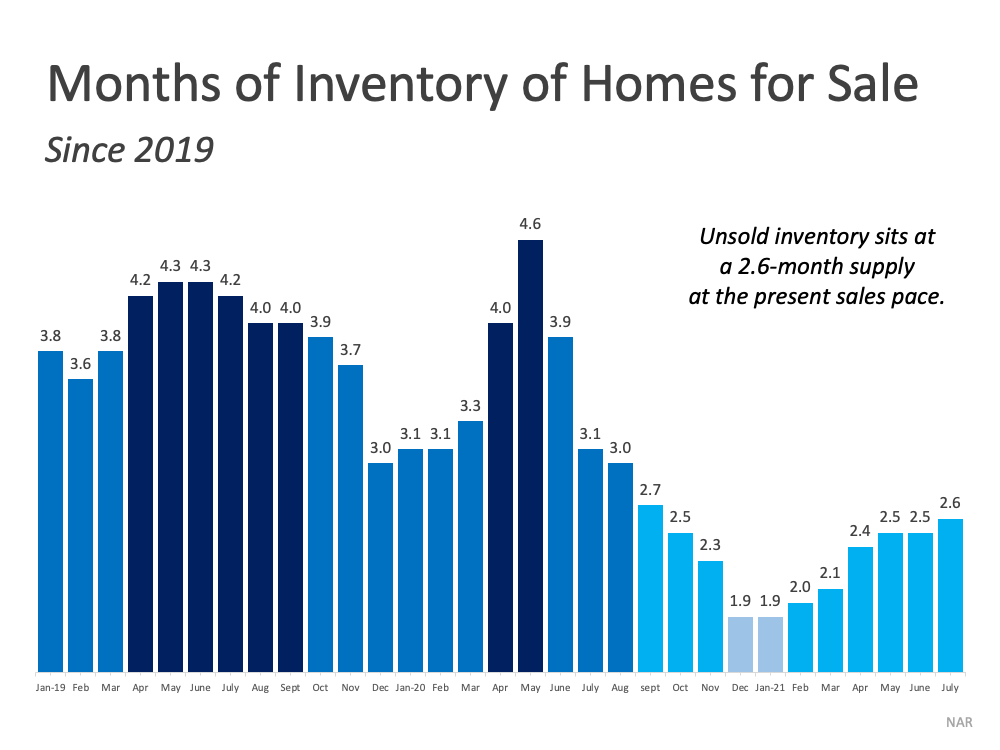 If you're looking to take advantage of buyer demand and get the most attention for your house, selling now before more listings come to the market might be your best option.

4. If You're Thinking of Moving Up, Now May Be the Time
If your current home no longer meets your needs, it may be the perfect time to make a move. Today, homeowners are gaining a significant amount of wealth through growing equity. You can leverage that equity, plus current low mortgage rates, to power your move now. But these near-historic low rates won't last forever.

Experts forecast interest rates will rise. In their forecast, Freddie Mac says:

"While we forecast rates to increase gradually later in the year, we don't expect to see a rapid increase. At the end of the year, we forecast 30-year rates will be around 3.4%, rising to 3.8% by the fourth quarter of 2022."

When rates rise, even modestly, it'll impact your monthly payment and by extension your purchasing power.

Bottom Line
Don't delay. The combination of housing supply challenges, low mortgage rates, and extremely motivated buyers gives sellers a unique opportunity this season. If you're thinking about making a move, let's chat about why it makes sense to list your house now

The information contained, and the opinions expressed, in this article are not intended to be construed as investment advice. Corcoran Global Living does not guarantee or warrant the accuracy or completeness of the information or opinions contained herein. Nothing herein should be construed as investment advice. You should always conduct your own research and due diligence and obtain professional advice before making any investment decision. Corcoran Global Living will not be liable for any loss or damage caused by your reliance on the information or opinions contained herein.